I was watching some videos about the James Webb Space Telescope. YouTube automatically suggested some videos with Neil deGrasse Tyson in it. In an interview, deGrasse Tyson talked about his new book Starry Messenger and how we are literally Stardust that achieved consciousness to contemplate and participate in the great unfolding of the universe.
Wow. I love that! I've always been fascinated with Outer Space. When I was younger, I thought about becoming an astronaut. My old profile picture was me in space because my Chinese name literally means "Contemplate Universe".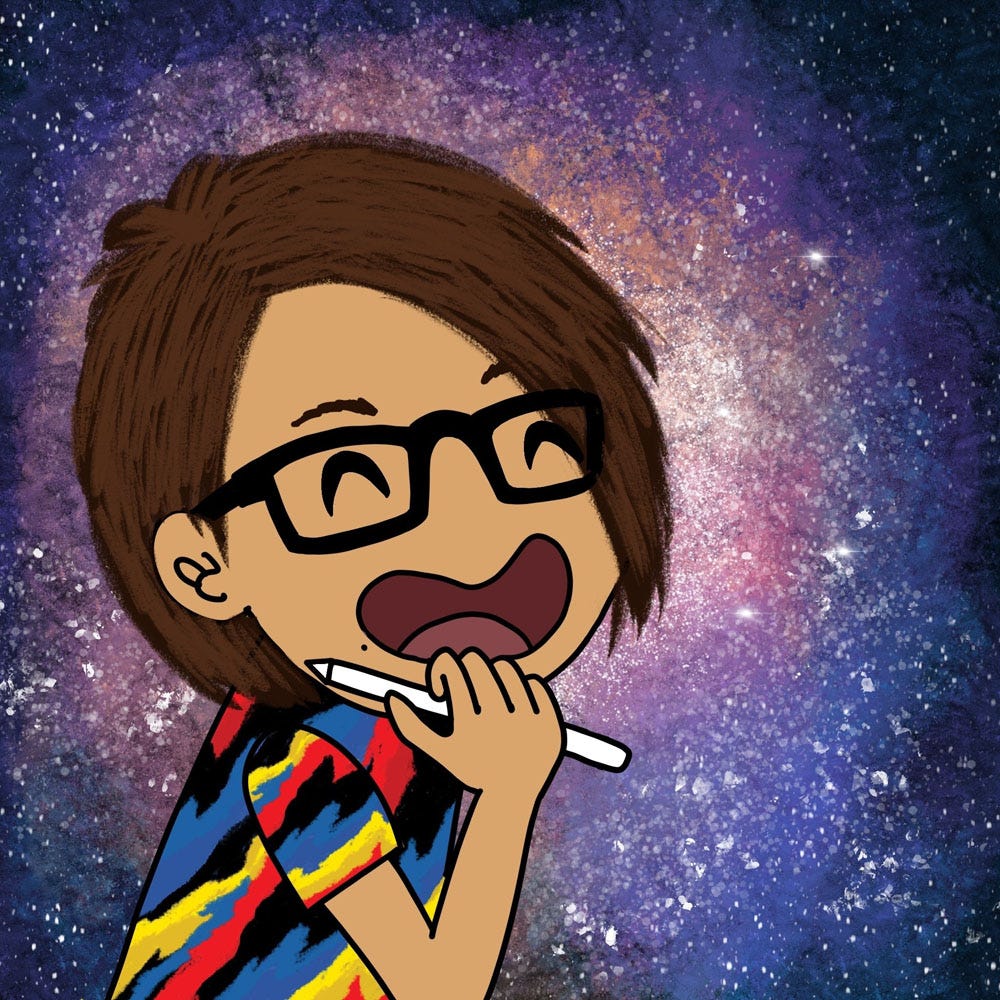 Then YouTube suggested another video with Neil deGrasse Tyson in it about parenting. He said when you have kids, don't even think about staying clean and tidy. He saw a mom pulling her child away from a puddle of water and that's a lost opportunity to learn about the properties of water, velocity, force, action and reaction etc.
So true!
I told my son don't do this and don't do that because I didn't want to clean up the mess.
The other day my son smashed an electrical fuse (with glass) then burned it inside the house (without asking). A few days later, he asked me if he could throw some eggs on the lawn and see what happens.
If I haven't watched that video, I would most likely said no.
In the video, there were also clips from Dr. Gabor Mate and Dr. Shefali. When I was working on my picture book Emet's Box, I kept thinking why do we listen to others and not follow our hearts? I found Dr. Mate's talks about attachment and authenticity very insightful. I didn't know Dr. Shefali before but I wanted to learn more about her work. She said children teach us how to be in the present moment and to accept them as who they really are because we haven't really accepted who we really are!
Yes. That's my most important work.