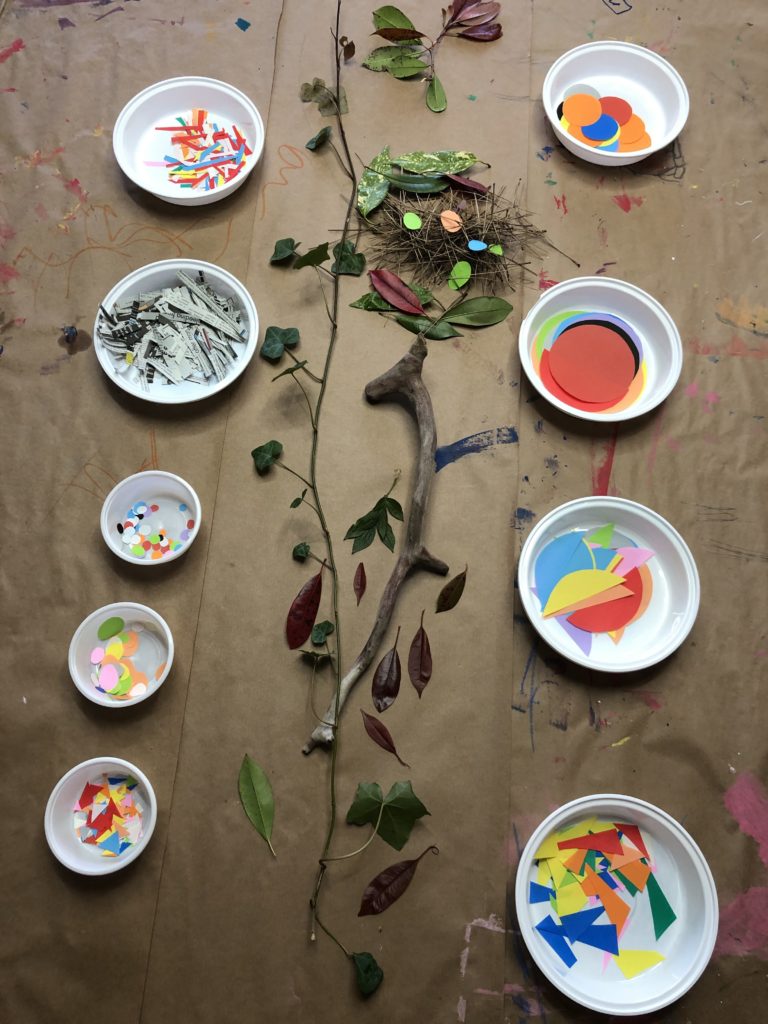 I had so much fun in my art class for 3-5 year old kids today. I am feeling high even after class.
I was thinking about birds and how young kids can learn to draw birds. The best way is to look at real birds but they move so fast that even I have trouble drawing them from life.
I thought I would borrow books from my local library about birds so at least we can see pictures of many kinds of birds and maybe feathers.
Then I found this book: Bird Builds a Nest: A First Science Storybook by Martin Jenkins and illustrated by Richard Jones.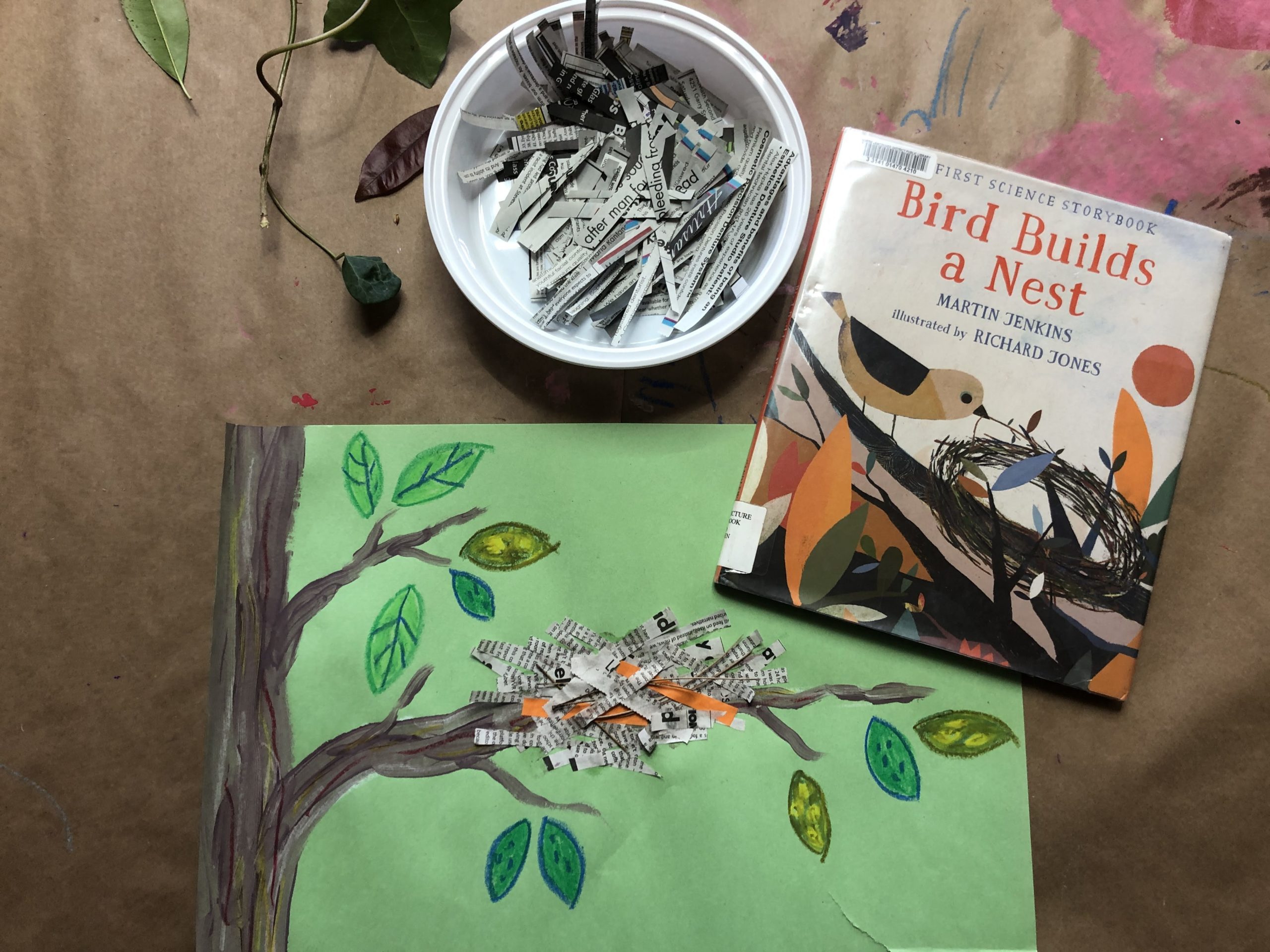 It is an awesome book for younger kids. It is simple and to the point. Yet it is packed with information and a super fun read. I was able to ask the kids questions throughout the book and they were all eager to answer them. What's more, it is beautifully illustrated!
After reading the book, I showed the kids two tree branches. One died in our backyard and I was able to bring it in to show the kids how the big branch diverted into medium branches and then small trigs.
I asked the kids to touch the tree branch and feel the roughness of the outer bark.
Then I showed them a drift wood that I found on the beach and asked them to feel the smoothness of the branch now that the bark had been washed off.
I showed the kids how to draw the tree truck. Maybe we can add long and/or short lines to show textures. Maybe we can add dots. We also observed different colors on the tree branches.
I showed them different color leaves: Green ones, red ones, brown ones and ones with dots on it. We also have different shapes of leaves, a long vine with leaves and a pile of trigs.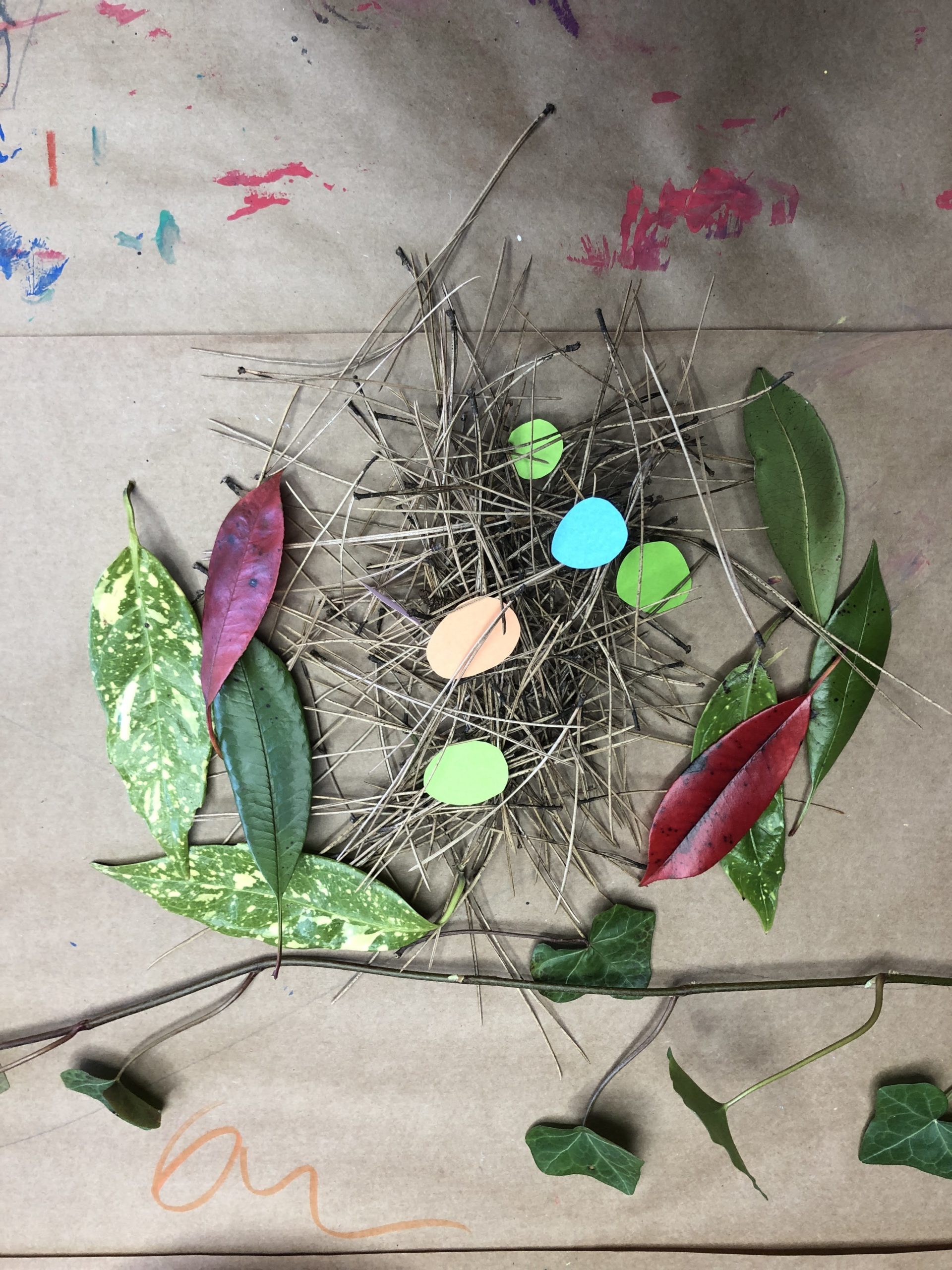 After drawing our tree trunk, branches and leaves, we started building a nest using strips I cut from newspapers. I told the kids that I made a mistake by drawing one of the tree branch right in the middle so now I don't have enough space for my bird. I tried again with a vertical sheet of paper and let the kids choose the color of the paper and its orientation.
After that, we build our birds from shapes that I cut out. I have medium circle for the head, big circle that I cut in half for the body, quadrilateral for the tail, triangles for the beak. The kids were really happy when I showed them 2 triangles make the bird sing.
We glue eggs to the nest. It was so funny that a kid insisted on having only one egg. Another kid wanted 12 eggs.
Some of us also decided that we want to add worms to our pictures.
Somehow I enjoyed this lesson so much that I wanted to share it. This is the first blog post that I wrote about my art class which I am calling Miss Jeni's Art Lab.
I called it an Art Lab because I want the kids to experiment and explore just like in a lab.
Also my first few jobs were in labs. Maybe that's why I enjoy this class so much?
Combining science and art is so much fun!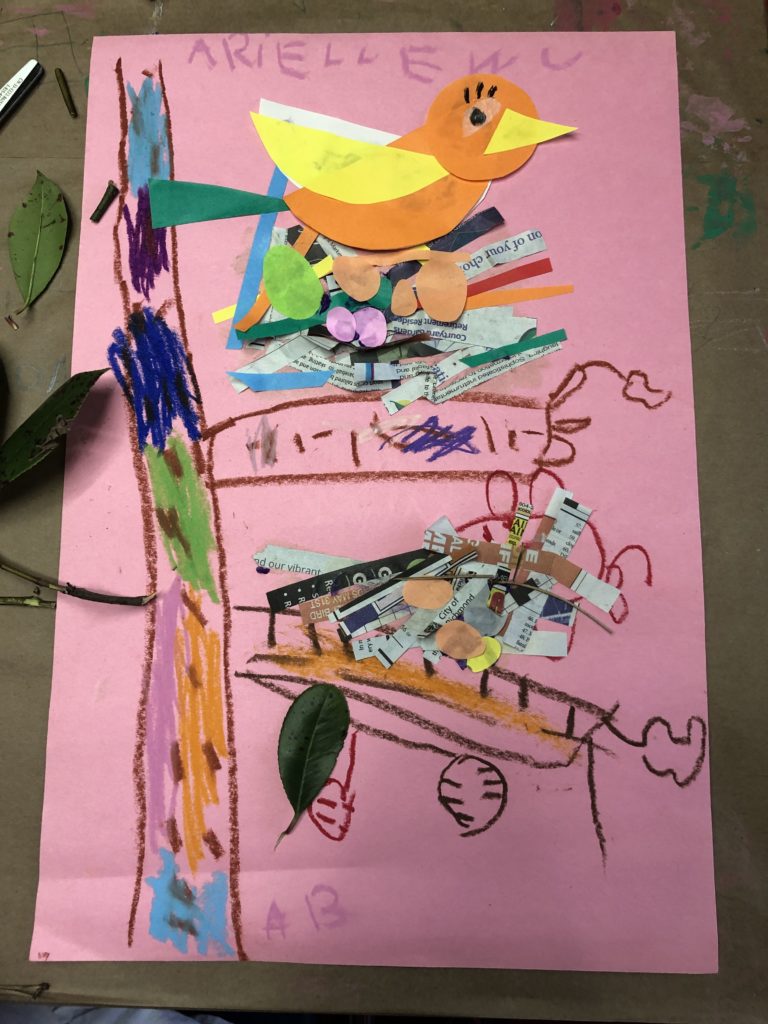 Artwork by Arielle, 4 years old