After I finished the children's picture book class at my local art school, one morning around 4am, I woke up with this story buzzing in my mind. The story kept going that I couldn't fall back asleep so I decided to write it down on a piece of paper (in very low light).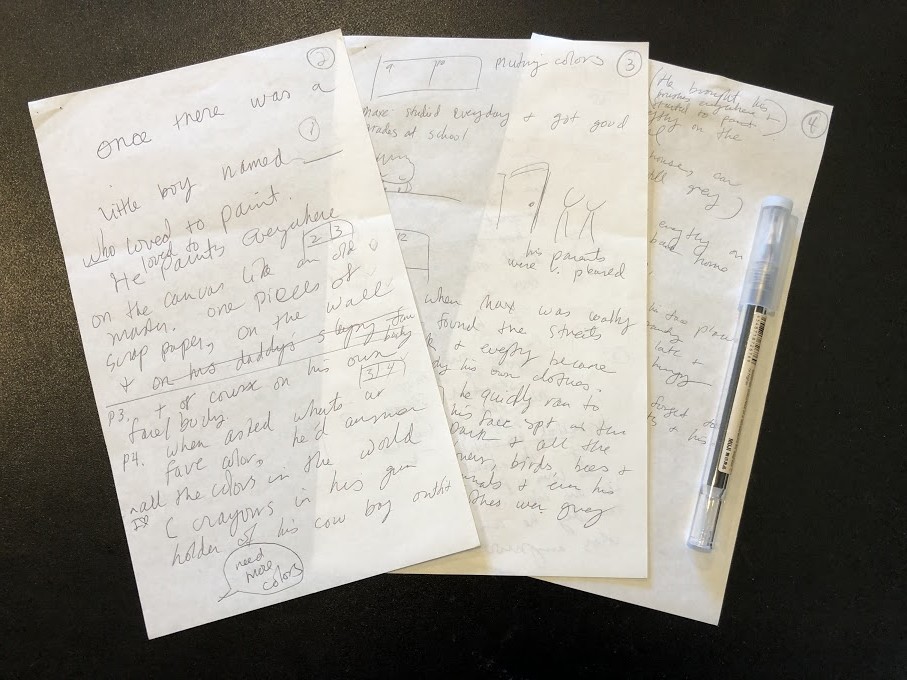 At that time, I have already learned to keep pens and papers in my night stand drawer because ideas come to me during the twilight hours (and in the shower).
I am so happy that I wrote down the story in 2016 because I didn't work on it until 2018. If I haven't wrote it down I would have forgotten about it (or most of it). In 2018 I decided to take another children's picture book class and I typed out the story and got my first critique in class.
The picture book teacher told us about SCBWI so I joined their Facebook group.
From my local SCBWI Facebook group, I learned about a FREE event* that helps people create their children's picture book dummies. The registration was closed at the time but I followed the advice on the free resources and started working on creating my dummy book. The free resources are great for newbies and included basic info such as picture book templates, layouts and a very useful schedule that kept me on task.
*You can check out Dani Duck's "Smart Dummies" here: https://www.daniduck.com/smart-dummies/
Thank you Dani Duck, you helped push me into my PB journey unknowingly (now you know).
Also thanks to Lisa Cinar and Cynthia Nugent who taught my Picture Book Illustration classes at Emily Carr University of Art + Design.
Leave a Comment